Howard and the Amazing Eye Exam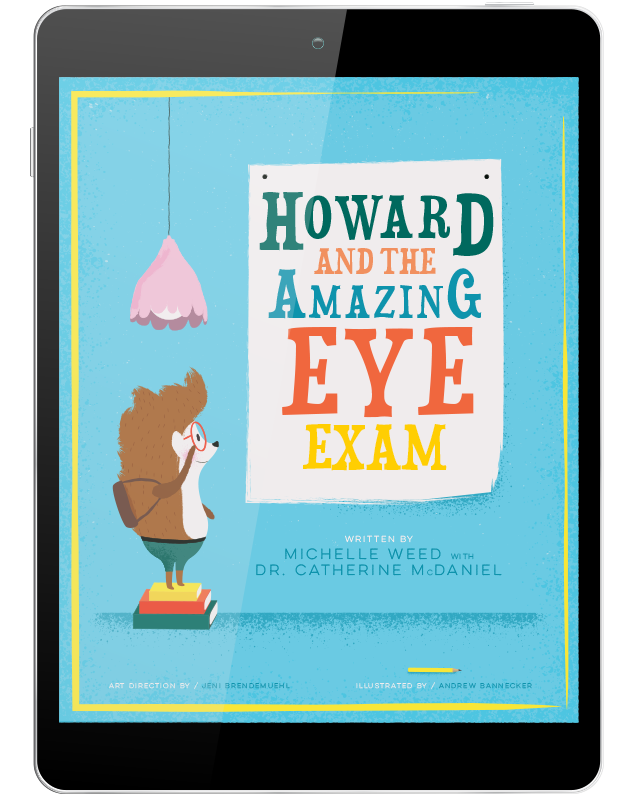 So often, when I have a small child who needs their 1st pair of glasses, it is beneficial if they have someone in their life who needs glasses too. Sometimes we are lucky enough to have a parent or sibling who already wears glasses on a regular basis. This modeling of glasses-acceptability is paramount to the ease with which a child might adapt to his or her new glasses.
Sometimes, this is not the case. Enter Howard the Hedgehog. Through the collaboration of Alcon and Dr. Catherine McDaniel, an optometrist familiar with children's vision care and needs, The Eye Solution was able to produce an e-book about a little Hedgehog who visits the eye doctor and gets his first pair of glasses.  Families who might need some additional persuasion for their little one to warm up to the idea of glasses, or those who may simply be nervous about the whole eye examination process, can benefit from reading this book.
CLICK HERE for the link to the FREE e-Book (requires an e-reader) or a downloadable PDF version.
Enjoy reading this story with your little ones!
Dr. EM