Meet Our Staff
---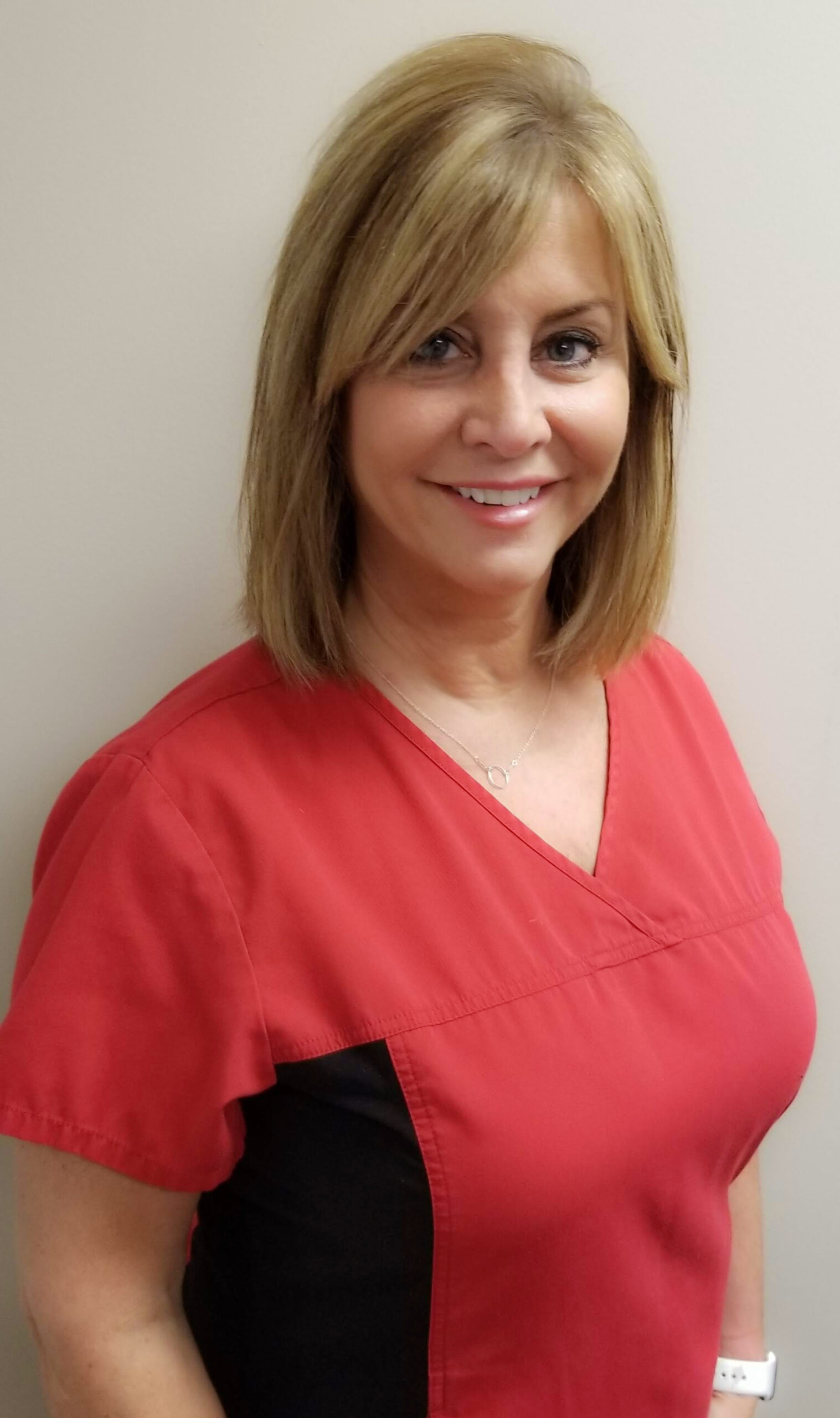 Lisa Perrotti, Office Manager
Lisa was born and raised in Plainville and still resides here today with her High School Sweetheart husband and 2 children. She has 30+ years of experience in the optical industry, with more than 20 years serving as our office manager. She takes pride in assisting all of our patients in every aspect of their eye care, including eyewear choices, contact lens choices, insurance questions as well as other general questions on eye health and disease. Lisa is very involved in the community, and practically knows all of our local patients by name. Lisa is the most tenured staff member in our office, just after Dr. Maglio himself. And we hope to keep it that way!
---
Iwona Kulig, Optical Lab Manager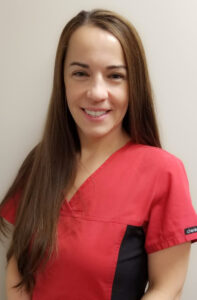 Iwona currently resides in Bristol with her husband and daughter. She was born in Poland and speaks fluent Polish, which is very helpful in assisting our Polish-speaking patients. She has over 20 years of experience in optical dispensing as well as operating our in-office lab, which allows us to offer fast and accurate eyewear service. Her product knowledge is extensive and allows her to offer the best and most appropriate eyewear for all of our patients. Iwona is very active in choosing the latest and most fashionable eyewear for our patients – let her help you decide on a new style today.
---
Darcy Marin, Front Desk Manager
Darcy was raised in Bristol and now resides with her family in New Britain. She is a staple at our front desk and is the person who initially greets you and welcomes you to our office. She will check you in, gather and help you with your insurance needs, and collect all necessary personal information so that we may better serve you. She is very familiar with most insurers and will be happy to explain all of the options available to you. Darcy also assists in contact lens purchasing, billing , explaining and collecting all applicable fees at the time of service. From her vantage point, Darcy keeps our ship sailing in the right direction and on time throughout the day!
---
Melissa Major, Ophthalmic Technician
Melissa joined our team in 2015 after spending several years in child care services. Her experience working with small children shines through when pre-testing the many children that Dr. McCleary sees every day. She provides all pre-testing and ancillary testing to our patients, in addition to maintaining our contact lens department and performing contact lens teaches. She always has a smile on her face and is ready and willing to address any of our patient needs at a moment's notice.
Melissa resides with her husband and son in Southington.
---
Yomaries Gonzalez-Ortiz, Ophthalmic Technician
Yomaries joined the practice in 2017. She has been in the ophthalmologic/optometric field since 2011, working directly with patients as a technician performing entrance testing as well as verifying insurance benefits and eligibility. Her fluent Spanish has been a welcome addition to our patient services, in all departments. You may see Yomaries at the front desk welcoming patients to the practice, pre-testing patients, performing ancillary testing and contact lens teaches or even helping out in the Optical.
Yomaries currently resides in New Britain with her 2 children.
---
Izabela Wojcik, Ophthalmic Technician
Izabela joined Clear Horizon Eyecare in June of 2019 as an Ophthalmic Technician. She was born in a small town in Poland and immigrated here at a young age to pursue the American Dream. Izabela is fluent in Polish which helps to better serve our Polish-speaking patients. You'll often see her in the pre-testing room, performing ancillary testing, or ordering and checking in contact lenses. When Izabela is not here helping our office, she is completing her Bachelor's degree in Health Science at the University of Connecticut and working part-time as a Pharmacy Technician.
Izabela resides in New Britain and hopes to become an Optometrist one day!
---
Krystle Armstrong, Ophthalmic Technician & Front Desk Receptionist
Krystle has been at Clear Horizon Eyecare since 2019. She has previously worked as an optometric technician in varying capacities since 2017. Krystle is a rock-star in the contact lens room teaching patients to put in their contact lenses for the 1st time, and has experience fitting specialty contact lenses like scleral, RGP and Ortho-K lenses. When she isn't teching for Drs. Maglio or McCleary, she is often found multi-tasking at the Front Desk.
Krystle enjoys spending time with her family and many friends. She especially enjoys taste-testing the many new creations her fiance (THE CHEF) cooks up.
---
Natalia Rodriguez, Front Desk Receptionist
Natalia is our newest staff member. She came to us in October 2020 – in the midst of a global pandemic! Natalia has been in the ophthalmic / optometric field since 2016. She has experience with glasses selection in the optical, ancillary testing, working as a technician and most recently works as our Front Desk Receptionist. She is truly a woman of many talents. She speaks fluent Spanish and is happy to help our patients in any capacity.
Natalia is a mother of 2 children, Jayden and Jaycob, and has resided in Waterbury for over 20 years.